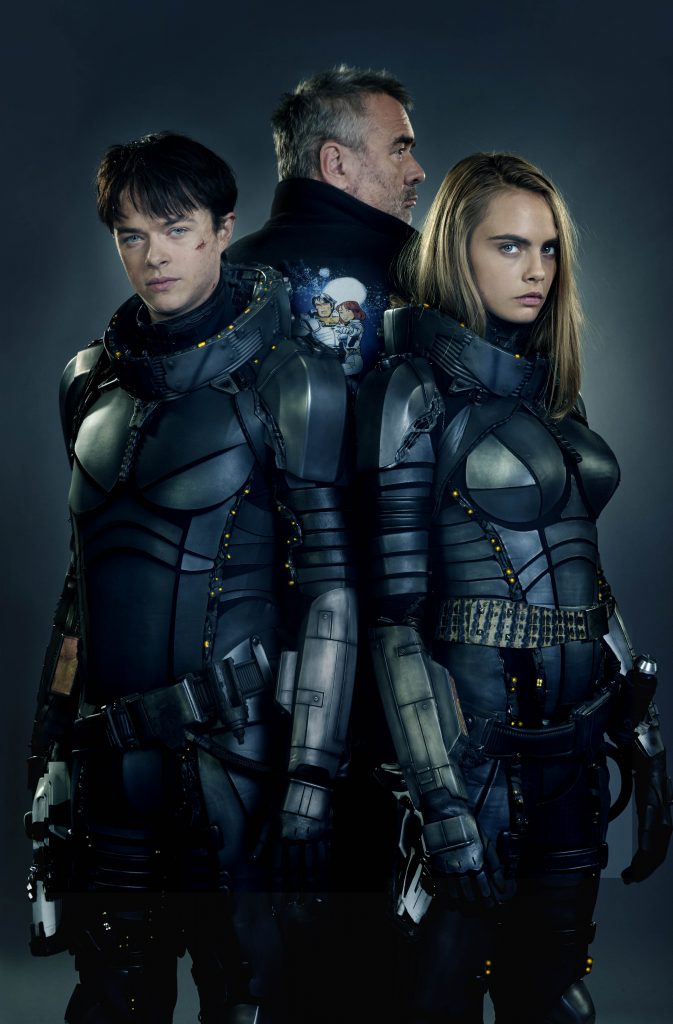 Simple and efficient.
If
Luc Besson
only had the occasion to do one single movie in its entire life, that would probably be it. That's the consecration of the fifth element. Now go ahead in your Limouzingue fly me from Rubanis to Syrte the magnificient, we'll stop by Point Central and we'll head for the stars, or a world without star,
par l'Espace
.
Now if you think that's a rip off of Mass Effect, you are wrong! Stop playing video games and go read your classics. Now if you think you are going to see an adventure of Valérian and Laureline, you are wrong! It's heavily inspired but it's nothing like it, and it's something in its own right. Valérian is not that clumpsy hero of the equinox, a brave knight despite himself. Laureline is gratuitously aggressive (so much that it gets kind of scary). The Shingouz are not as dubious as they ought to be. The grumpy transmuter is not grumpy at all (they don't even come from Bluxte, but they sure are rare), and except for the apparence they are closer to telepathic Spiglics than anything else. And for god sake, in this movie Point Central is the ISS!
It's very close to the Ambassador of the Shadows (despite the title), but there are numerous nodes to some of the other albums in the series. The movie is still Valérian and Laureline (also despite the title) their is an unspoken balance about it that is very hard to find nowadays, they are acting as a team, they are each other's sidekicks, and they are each other's heroes and that's incredibly refreshing.
It's also very simple. You shouldn't expect the need to turn your brain on for two hours. But I'm not sure you should expect anything else. Would it have been more faithful, it wouldn't have been enough. Would it have been less faithful, it wouldn't have been worth the name. And this movie tries hard to do just that by placing itself right in the middle. So in the end it's a pleasant and visually stunning space adventure among the riches of cosmos.