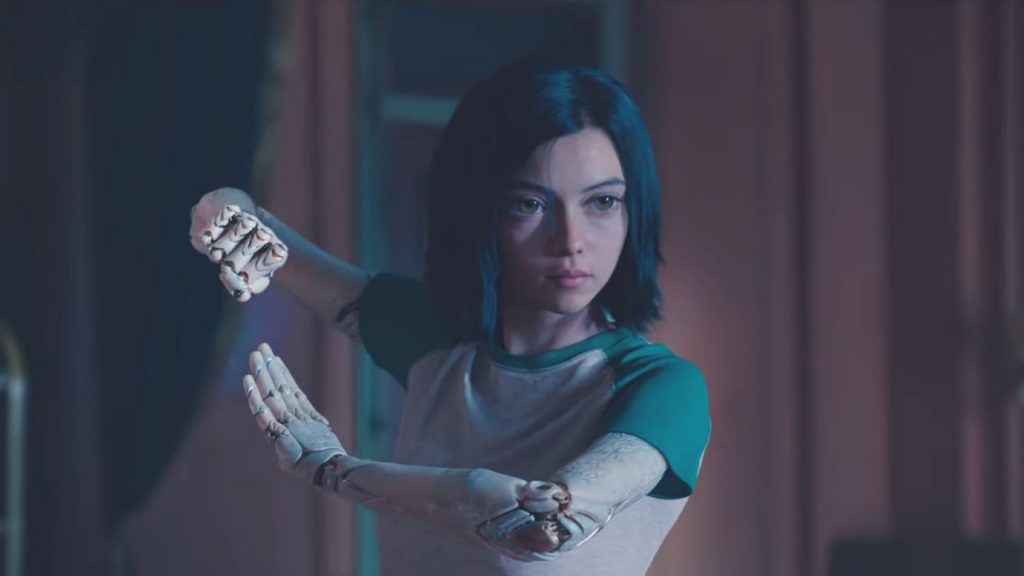 Alita: Battle Angel by Robert Rodriguez (one of the co-director of Sin City) along with James Cameron as co-screenplay. This is based on Gunnm, a classic gory cyberpunk manga (or so I've been told).
Even if you didn't know about Gunnm before, you could tell that this was overall faithful to the original material (this was in fact confirmed by someone that did know the manga later on). Clearly it has been smoothed down for a wider audience, but it allows itself to be continuously very suggestive and that's cool. As long as you are for the least imaginative, you won't be deceived.
It goes fast, and sure you can feel that. Clearly you know at the end that there is a lot that ought to happen in between. One thing that you can blame on the movie, however, is that it tries a lot to stick to a classical narrative of the hero journey to self-discovery. Now, fitting a large and complex story in a 2h30 long movie is hard. Codifying this so it appeals to the largest number of people is probably a lot of a heck harder.
The movie also features some good actors. Among them is Christoph Waltz, this guy is so versatile, you can never tell if he will play the ultimate bad-ass villain or the absolute good-guy or anything else in between. And in this case, such a versatility fits well. But that's not only him, all the cast fits and contributes to a coherent whole. What could you ask more from a blockbuster movie?
All in all, was going there not knowing what to expect, and now I find myself in the mood of reading this manga as soon as possible. Thanks I guess!